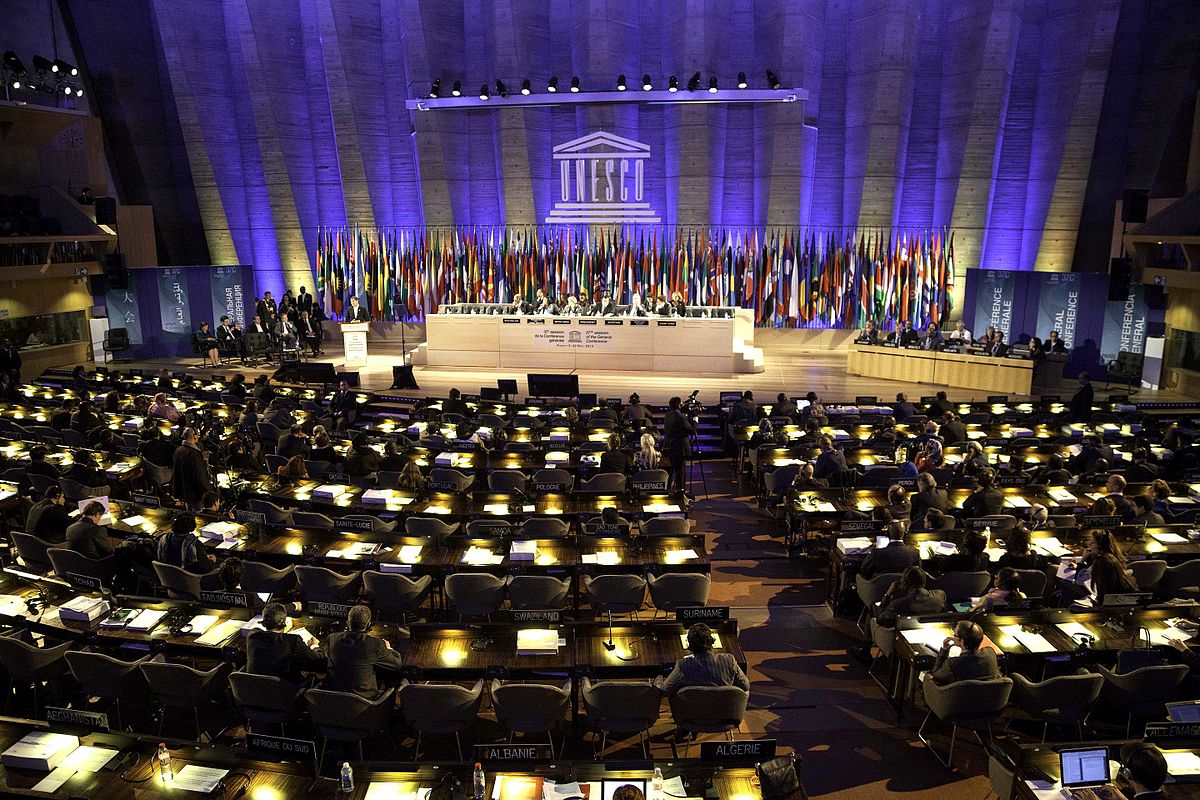 Peace Education
UNESCO´s decision to revise 1974 Recommendation: signs of hope for peace education
About the 1974 Recommendation
This recommendation, adopted at UNESCO´s General Conference in 1974, is a landmark legal instrument that highlights the role of education in promoting peace. It called on its member states to ensure that education policies included a global perspective and a commitment to international solidarity. The objectives of the Recommendation align with the 2030 Agenda for Sustainable Development Goals, in primis, target 4.7 related to education for sustainable development and the promotion of a culture of peace and nonviolence, global citizenship and appreciation of diversity; but also targets 12.8, 13.3, and 16. Importantly, the data collected through country reports on this Recommendation has been used to monitor progress on Agenda 2030 Goal 4 and reflected in UNESCO Global Education Reports. More specifically, some recent reports include information on target 4.7. In combination with other policy frameworks (e.g. global education (GE) in Europe, global citizenship education (GCED) and education for sustainable development (ESD), the objectives of the 1974 Recommendation are still relevant today, yet after almost 50 years since its adoption, the need for revisions was identified.
About the revision process
The decision to revise the Recommendation was taken by UNESCO's Member States during the 2021 session of UNESCO's General Conference (41 C/Resolution 17). They recognised the need to revive and update the instrument in view of the changes in the educational field and emerging new threats to global peace and human survival. The revision process started in 2021 and included a variety of technical consultations. Member states already reviewed a second draft of the Recommendation during the last Intergovernmental Special Committee Meeting (30 May – 2 June 2023). A revised text should be adopted in November 2023 during the UNESCO General Conference.
"A unique opportunity"
As UNESCO observes this "revision of the Recommendation constitutes a unique opportunity to revive the global consensus around the role of education – in all its forms". With the global average level of peacefulness deteriorating by 0.42 per cent in 2022 and complex global challenges, the need for quality and transformative education for peace could not be more pressing.
At the same time, some countries experience budgetary cuts in formal and non-formal education, and (peace) educators are being increasingly confronted with multiple demands for more impactful actions and efficient methodologies (e.g. see debates on this issue in Peace Education Evaluation). In this framework, this political support for education is timely and enthusiastically welcome by all those who believe in the power of education to transform societies.
Focus revision areas
In June 2023 the Global Campaign for Peace Education published a white paper written by Prof. Tony Jenkins, entitled "What can education concretely (and realistically) do to mitigate contemporary threats and foster lasting peace" as a contribution to this revision process. This paper is a must-read for all peace educators. Among its many valuable insights and spot-on key points, four of them are worth highlighting.
First, evidence from evaluations in the peace education domain suggests short-term programs yield positive results, yet longer-term strategies focused on whole-school and holistic approaches tend to yield more transformative results. It is deeply held beliefs and attitudes embedded in cultures of violence that need to be transformed into those of cultures of peace. Second, rather than using the term and concept of "international education" used in the 1974 Recommendation, which is focused on developing relations among peoples and nations, the paper rightly argues for using the more inclusive framework of Global Citizenship Education.
Third, the paper recommends providing increased support and autonomy to higher education, often highly dependent on corporate or state influences. Lastly, and related to the former, the paper argues for bringing a renewed emphasis to education for disarmament and de-militarism. Addressing these two points in combination leads us to the following: peace education must be integrated into formal curricula at all levels, including those higher education and professional training institutions in the areas of international relations, peace, and security studies. Research and teaching for peace based on cooperative and trust-building approaches should be prioritised. Professionals in this field, including diplomats, peace workers, and policymakers, should have access to formal and on-the-job training opportunities. Curricula in the fields of peace and security studies should be revised and updated based on recent educational and field-specific research. Methodologies should include practical and competences-based approaches so that peace and security professionals are better equipped to escape the slippery curve of mistrust and zero-sum thinking (e.g. see this curve describing the escalating conflict between two countries clearly illustrated by Prof. Sergey Radchenko of the John Hopkins School of Advanced International Studies at this year´s Bologna Peacebuilding Forum).
In conclusion, the consensus around the revision of Recommendation 1974 is an opportunity to strengthen peace education efforts at all levels, and with those, the peacebuilding competences of all involved. UNESCO member states engaging in building this new consensus on education, now also including the USA that has re-joined UNESCO on 10 July 2023 are tangible signs of hope to be nurtured. As Paulo Freire stated in its "Pedagogy of Hope": "there is no change without dreams, as there is no dream without hope".