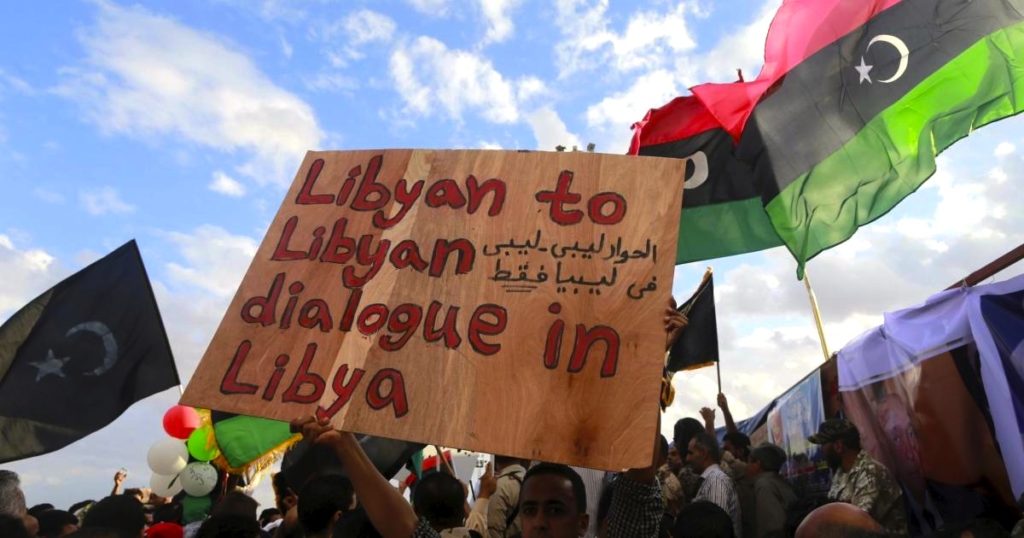 Two years removed from the signing of the Skhirat agreement, which rekindled hopes that peace could finally come to Libya, Italy's strategy vis-à-vis that country has changed. From an approach focused on promoting stability, in which the Italian government committed itself to supporting national reconciliation, we now see a strategy centred on containing migration. The driving force behind this change is mainly linked to Italian politics: it perfectly coincided, in fact, with the formation of a new government, in which former Minister for Foreign Affairs, Paolo Gentiloni, became Prime Minister. As much as it might be justified from an Italian perspective, in Libya this shift is now increasing the risk of instability and violence.
The Skhirat agreement, signed in December 2015, was supposed to give new vigour to the national political dialogue led by the UN, creating a Government of National Accord (GNA) as a way for overcoming divisions and tensions between factions (and militias) from Libya's western regions and those from the country's eastern regions. The initial success, however, was short-lived, and the national dialogue has yet to produce tangible outcomes in spite of continuous meetings (the last in October of this year). Meanwhile, the humanitarian situation continues to worsen across the country.
During this time, Libya's civil society has remained committed and active in resolving conflicts and promoting reconciliation and peace. A research by Durham University, for example, has found that the role of tribes, families and traditional social groupings has evolved in recent years to fill the void left by Libyan authorities in managing decision-making processes within communities. These efforts are also accompanied by the initiatives of various other NGOs, such as VNG International and the Centre for Innovative Local Governance, which, in September, brought together several representatives from Libyan municipalities and civil society organisations to share information about how they are supporting peacebuilding.
Civil society continues in other words to promote important initiatives centred on dialogue and reconciliation, even when politicians cannot, or will not, do this. But what civil society can achieve remains limited by the lack of resources and support. And on this front, the absence of contributions from Italy is conspicuous.
Whereas with the Skhirat agreement Italy committed itself to prioritize inclusivity in the context of a national political accord, the Italian government's current strategy is focused almost exclusively on migration and security. This change is evident in all the main decisions taken from the end of 2016 to date: the February 2017 treaty between Italy and the GNA, through which Italy is supporting the Libyan coast guard in controlling the trafficking of migrants; the various visits by Italy's Minister for the Interior, Marco Minniti, to the country; and the parallel outreach to General Khalifa Haftar, the strongman in Libya's East, and to Egypt, his main sponsor (in August Italy sent its ambassador back to Cairo, after recalling him for 16 months following the murder of Italian researcher Giulio Regeni).
The Italian government's decision to abandon peace and reconciliation as political priorities vis-à-vis Libya might seem justified in the face of the challenge that migration flows represent for Italy and Europe, but it is a risky and short-sighted choice, for three reasons.
First, Italy's new strategy does not give enough consideration to Libya's conflict dynamics. In a country where hundreds of militias and factions are fighting for power, stability is the result of alliances that shift on the basis of the support, opportunities and resources made available by international actors. Without a more inclusive analysis, Italy's approach might not only fail to contribute to push parties towards an agreement, but could even feed tensions and lead to increased fighting and violence.
Second, the attention given to controlling migration is sacrificing long-term objectives in favour of short-term ones. The security of Italy and Europe can in fact only be guaranteed by a Libya that is stable, democratic and respectful of the rights and voices of its citizens. Supporting the Skhirat agreement, however imperfect that was, reflected that logic, aiming to find a solution between political leaders, which could also benefit the entire population. The decisions from the last 12 months, however, have increased the power of elites to the detriment of citizens, whose living conditions continue to deteriorate.
Third, the accords between Italy and the GNA, underwritten with the European Union's consent, have created a new problem: a humanitarian crisis affecting tens of thousands of migrants who are now stuck in Libya's detention centres. These people live in tragic conditions, which are the direct result of European policies.
It is not too late to promote stability in Libya, but a strategic shift in the policies of both Italy and Europe is necessary. To do this, the Italian government has to put peace and reconciliation at the heard of its strategies and re-commit itself to promoting greater inclusivity at the level of political dialogue and to the full respect of human rights.
Photo: Human Rights Watch (2015)