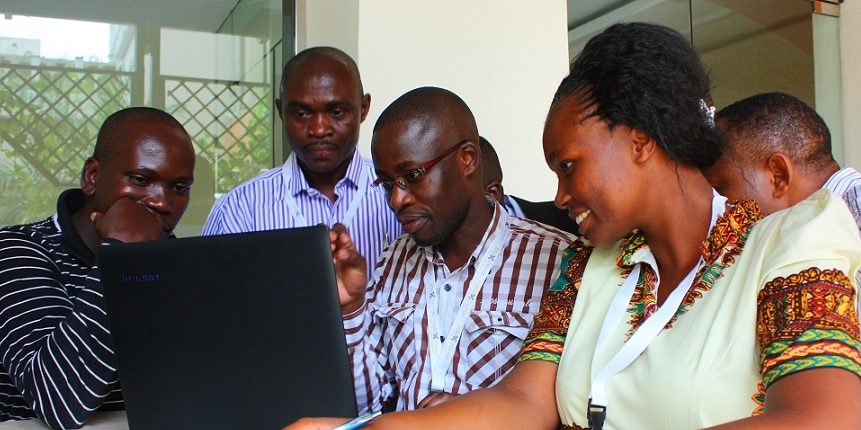 Africa, Good Governance
HOW TO PROMOTE HEALTHY STATE-CITIZEN RELATIONS IN AFRICA: LESSONS FROM AN EVALUATION
Many African countries are today characterized by predominantly adversarial dynamics between governments and civil society organisations (CSOs), due mainly to a lack of mutual trust and to the weakness (or lack) of institutional settings for dialogue and structured collaboration. As a result, it is hard for government representatives and civil society leaders to work together on key issues of common concern while maintaining the integrity of their respective roles.
In response to this situation, many non-governmental organizations (NGOs) are now trying to promote a collaborative approach between government and civil society, realizing that simply working on one side of the 'governance equation' is not sufficient to achieve impact. Yet, what evidence is there that this approach even works?
"Historically, reaching out to government was chaotic and confrontational; having a 'softer approach' to collaboration is more effective. [In this project] it was instead the government itself that gave us the venue [for the community forum]! It was the government that told us to come to the forums—this was a breakthrough."
This significant comment was collected from a Kenyan CSO during the final evaluation of a 24-month project entitled "Promoting Healthy State-Citizen Relations in Africa", which was financed by USAID and implemented in Kenya, Nigeria and Tanzania by the international NGO Search for Common Ground (SFCG).
The Agency for Peacebuilding (AP) has recently conducted the final evaluation of this project, which revealed that this engagement can indeed have a very positive impact on reducing conflict and improving governance. The final report is now fully available online. It shows the strengths and challenges of the project, but also, more generally, of promoting government-CSOs dialogue in these countries.
Specifically, the report shows how by helping civil society constructively to engage with government on critical issues at national and sub-national levels, the promoters anticipated the potential to create positive models for engagement both within and across the three countries. These results have been possible through a combination of different approaches and activities, such as the training of civil society leaders, the support to dialogue initiatives, the provision of access to new technologies, as well as regional experience-sharing activities around governance and state-citizen relationships. In these activities, representatives from CSOs and from governments were learning or acting shoulder by shoulder on concrete issues and this process helped to create trust between them.
Finally, AP has identified some stimulating challenges to be addressed in similar projects in the future:
To reach out to more CSOs and government officials and to create durable relations between them, especially by institutionalizing CSO-government dialogues and specific dissemination activities.
To increase ownership and direct involvement of partners in all project phases. Partners should be involved from the project's design and a 'lead' civil society partner for each country can improve the effectiveness of the project and ensure local ownership.
To support more follow-on activities led by CSOs. Where such initiatives were supported, they worked extremely well. However, they were short in duration and small in funding, reflecting the limitations on SFCG's time and resources. Yet, it will be important to support such work in the future in order to promote ownership and sustainability.
Ultimately, civil society-government dialogue – unofficial and structured – remains pivotal for healthy societies and political institutions in the three target countries, and a project like the one implemented by SFCG has had an extremely positive impact in this regard. As a project participant, a Nigerian government official from Bauchi State, said, "the program has opened me to more issues, because I was able to go to the communities and hear issues that people were normally silent on.  This new information gave me more information to plan which areas we really need to work in and what we need to focus on."