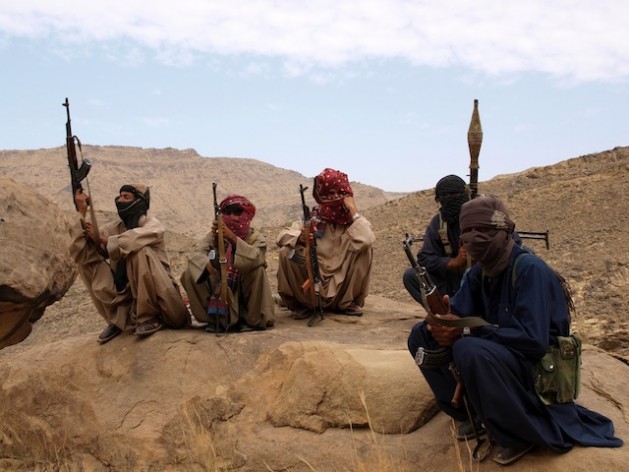 Asia
The desperate need for a peace initiative in Pakistan's Baluchistan province
As floodwaters finally recede in the southern provinces of Pakistan, they leave behind a trail of destruction and desperation. The situation has been particularly dire in the Baluchistan province, where the extreme weather conditions have been amplified by a preexisting situation of fragility, characterized by a lack of proper infrastructure and of effective development policies, and by decades of a draining separatist insurgency.
Baluchistan is the country's biggest province, covering about 45% of Pakistan, but with less than 13 million inhabitants, equally to about 6% of the country's total population. Bestowed with considerable natural resources – from natural gas to chromite, coal, gold and copper – the province has long complained about the unequal redistribution of wealth that these resources created. The extraction of mineral resources is now mostly run by either the military or by Chinese firms. The Reko Dik copper and gold mine, for instance, has been operated until recently by the Fauji Foundation, which is a company originally set up to provide employment opportunities to Pakistani ex-military personnel, while a state-owned Chinese firm runs the Saindak gold and copper mine on a lease. The barren and difficult-to-access land has often been mentioned by the central government in Islamabad as a major cause of underperforming developmental efforts. What authorities, however, often omit to mention, is that the ethnic Baluch minority – about 60% of the total population of the province – has had a conflictual relationship with the Pakistani state ever since the country's establishment in 1947.
A long history of insurgency
Baluchistan's annexation to Pakistan in 1948 has been defined as either voluntary or forced – historical accounts tend to diverge. What stands, however, is that the province has seen five separatist insurgencies since it became part of the country. The latest phase of the low-intensity conflict started in 2006, and the situation has escalated ever since, with separatist armed groups growing in number and embracing more lethal forms of struggle.
Today there are about ten active armed groups, including an alliance among three of them, which has elected Chinese interests in the province as its main target. Baluchistan is de facto under military control, with no free access granted to international actors, including media representatives. What emerges from the scarce reports in the Pakistani media, but above all on social media, is an insurgency that has recently switched to more lethal and extreme tactics, in an attempt to inflict higher losses to the enemy, but also to obtain greater international attention. The first signal of this switch in operational tactics happened in August 2018, when the Majeed Brigade, a squad set up by the Baluch Liberation Army (BLA) specifically to carry out suicide attacks, targeted a bus carrying Chinese engineers. That was the first of a string of high-profile suicide raids that in the following years targeted especially Chinese interests, but also Pakistani military installations and economic landmarks in the province and in Karachi. The latest escalation of this intensified guerrilla warfare took place last April, when a suicide bomber blew herself up in front of the Karachi University's Confucius Institute, as a minivan carrying Chinese personnel was entering the premises.
A changing international landscape
The conflict in Baluchistan has been a classical example of forgotten or hidden conflict. The Pakistani state's effectiveness in isolating it from the rest of the world, and the international community's reticence in addressing sensitive issues in a very fragile region of the world, where the elusive stabilization of Afghanistan was soaking up most of its attention, have contributed to this situation of oblivion. That may no longer be the case. While Pakistan and especially its military continue to seal the province, treating the problem as an issue of terrorism, there have been significant changes on the regional chessboard. With the fall of Afghanistan to the Taliban, Pakistan has lost most of its bargaining power vis-à-vis the international community. Worse still, its role as a hidden supporter of the Afghan Taliban has tarnished its image as a credible partner in international relations. This could mean that issues previously regarded by the international community as internal to Pakistan and therefore overlooked, could now be subject to stricter scrutiny. One such issue is the plague of enforced disappearances, which has affected mostly young Baluch people, many of whom eventually turn up dead, often carrying visible signs of torture. The unintended closure of the Afghanistan stabilization efforts has also created new space for the West to re-focus on Iran. The Baluch have a significant presence in that country – as many as five million people facing marginalization, if not outright repression. The possibility that certain international actors may think of mobilizing this ethnic group within Iran to create instability in the country should not be discarded.
Finally, there is China. Since it launched its Belt and Road Initiative in 2013, China made Pakistan one of the priority destinations for its investments. The two countries agreed the same year to establish the so-called China-Pakistan Economic Corridor. Since then, planned investments have become a source of concern and often rejection by many Baloch, worried about practices of uneven development, exploitation of natural resources, and lack of fair redistribution. China tends to see these as technical issues, assuming that proper development will remove these forms of resistance. Yet, this is not happening and, eventually, China will need to understand that the issues are obviously political, and only a political approach will have chances of resolving them.
The centrality of political dialogue
As highlighted above, Pakistan is not interested in internationalizing the Baluchistan issue. And because its military tightly controls the province, today it is not yet realistic to expect that international actors will manage to convince Pakistani authorities to address the conflict. The only bargaining option that Pakistan purposely seems to leave open is that of exchanging any involvement in the Baluchistan issue with a commitment by the international community to support Pakistan's position on Kashmir. This is at least the message conveyed informally by members of Pakistan's military intelligence community. However, to date this option looks like a no go – nobody has seriously touched the Kashmir issue since the UN Security Council resolution of 1948. But, as political dialogue is the only sustainable way out of a conflict, those interested in resolving internal struggles such as the one in Baluchistan, characterized by serious human rights violations, should not preclude a priori the possibility for conflict parties to add other concerns or interests to initial attempts to agree on a negotiation agenda. The ultimate objective should be the start of a credible dialogue, where the conflict parties are allowed to put on the table all their demands. Accepting the military's request to discuss also the Kashmir issue – likely trough a parallel track -, may create the initial space needed to finally start addressing the Baluchistan conflict through a mediation process.
Marco Mezzera is a freelance conflict analyst and mediation expert.
Image: Baloch fighters at a location in Pakistan (credit: Karlos Zurutuza/IPS).