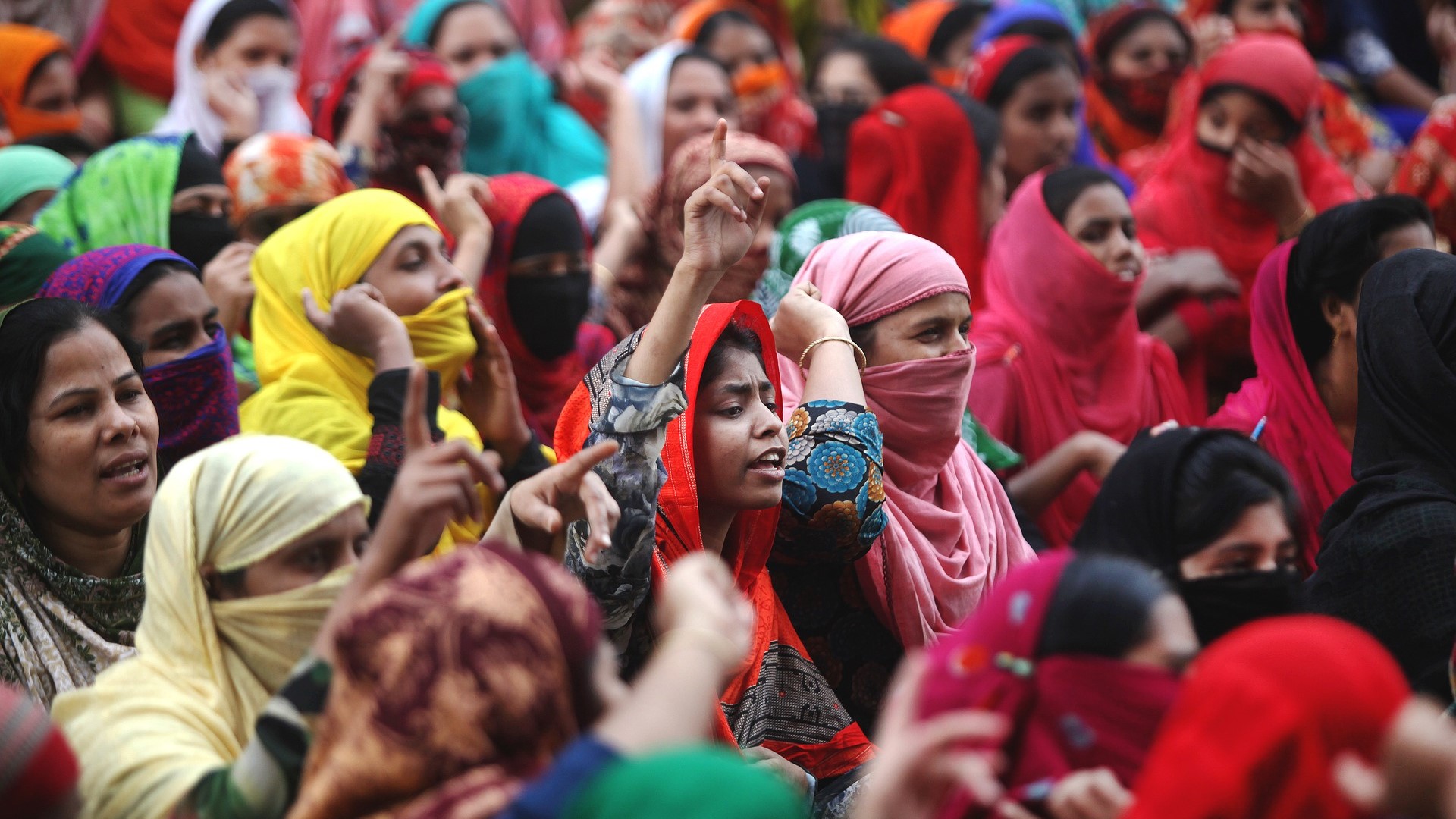 Women
Unpacking the challenges of making women's participation count in peace processes
Since the adoption of UNSCR 1325, international efforts to promote the inclusion of women in peace-making processes, especially at the Track I level increased. A great deal has been achieved, yet some challenges remain that hinder women's "meaningful" participation in such processes. This article draws on four elements of women's meaningful participation reflecting on some of these challenges by drawing on the author's practical experience of and engagement with women's organisations and actors in various conflict contexts across the Middle East. 
Since the UN Security Council adopted Resolution 1325 (2000), on Women, Peace and Security, there have been increasing international efforts to promote the inclusion of women in formal peace processes. A great deal has been achieved, yet some challenges remain that hinder women's meaningful participation in peace-making. In 2018, UN Women convened an Expert Group Meeting to reflect on women's meaningful participation of women in negotiations and implementation of peace agreements. The Expert Group identified four main challenges:  being present (i.e. having access to a peace process), developing, and experiencing a sense of their own efficacy, deploying agency, and exerting influence.  In this article, I reflect on some of these challenges by drawing on my practical experience of and engagement with women's organisations and actors in various conflict contexts across the Middle East.  
The first challenge women face is obtaining access to the peace process, and hence having the ability to exploit opportunities to influence the process. Since they are typically non-combatants, women usually find it difficult to access the negotiating table. This has been addressed in some cases through the efforts of the mediator, who uses his/her prerogative to consult and engage with women's groups. This is the case, for example, in the UN-facilitated processes in Syria and Yemen, and to a lesser degree in Libya. In addition to obtaining access to the formal peace processes, women can play an instrumental role by influencing political actors through lobbying and advocacy, either directly or through their constituencies. Peacebuilding stakeholders should thus push to increase women's access and influence at various levels of peace processes and by a variety of means.  e.g. advocacy campaigns, lobbying of international donors and mediators, and technical support to women groups and organizations. Nevertheless, mere access is not enough in itself to ensure women's meaningful participation.   
The second challenge relates to what women are able to bring to the table, i.e. the aspect of self efficacy. For example, many Syrian women have repeatedly voiced the need to acquire substantive knowledge and skills that would be useful to promote their meaningful participation in the political process and/or local peacebuilding efforts. As a Syrian woman activist once told me, "We get invited to international advocacy events without having the toolbox necessary to take advantage of these events, so we may miss out on opportunities". In other cases, women are exposed to different types of donor investment in their capacities, depending on when and where these women operate, resulting in women being given asymmetrical access to the knowledge and skills they need. This creates divisions among the "women's movement", aggravates a sense of grievance and inequality, and makes it more challenging to communicate across political lines. As a Syrian interlocutor once stated, ''We are not on equal footing in terms of competences, so we are not ready yet to work together". Thus, peacebuilding practitioners and international women's support organisations should not only offer opportunities for training, but also exert what influence they can to level the playing field. 
The third challenge – deploying agency – is caused by the lack of coalition-building within the women's movements, and hence the lack of a cohesive "women's agenda". This is in part due to the assumption among international peacebuilding actors that women across the opposing sides of conflicts would naturally gravitate towards coming together and having a unified voice. Instead, women should be understood as having diverse convictions, leanings, interests, and perspectives. Viewing them as a single group by virtue of their gender could lead to unrealistic and reductionist expectations of how women would approach a peace process. This simplistic presumption may make it more difficult for women to work with one another, achieve trust, or develop a common understanding on divisive issues. It may also lead to a set of abstract and generic objectives, instead of a detailed agenda and a long-term strategy. Without these two elements, women's ability to deploy agency may be undermined. Mediators should support women's efforts to build coalitions knowing that this would require – and  be – a long-term investment.  
The last challenge is about women exerting their influence. To do so, a strong women's coalition that can, among other  things, effectively push for the inclusion of a gendered perspective in peace processes requires an  inclusive and locally shaped agenda. In some cases, the adoption of a strictly liberal peace agenda by local actors or mediators can lead to the further exclusion of women. This may apply to ideological groups that do not fully subscribe to a liberal peace agenda, such as conservative women's groups or those from some rural areas.  International support for such an agenda may lead to certain women's groups being excluded or their voices and interests being silenced. This could also increase the fragmentation of the women's movement, adding further complexity to what is invariably an already complicated conflict. International and local peace actors should encourage local dialogue among different women's movements that represent all walks of life, thus promoting an inclusive local peace effort. This will increase women's ability to collectively exert influence and contribute to the ending of conflicts. 
Promoting women's meaningful participation in peace processes thus requires providing technical toolboxes and knowledge equally to women from all walks of life, spaces for dialogue and a long-term investment in building coalitions and a common understanding on women's main issues. These steps would help render their participation effective and meaningful, which should contribute in turn to making peace more sustainable.
---
Ayat Mohamed is a peacebuilding practitioner who has worked with national and international organisations. She has a master's in political science, and has experience in mediation support, social dialogue and inclusive peace processes. She is a member of the Mediterranean Women Mediators Network.
---
This article was published as a response to our latest call for articles 2021. The Call for Articles covers the following topics: Environmental crises and peacebuilding; Women's role in peace and security; Youth, Peace and Security; The state of European Peacebuilding. You can read the rest of the published articles here.